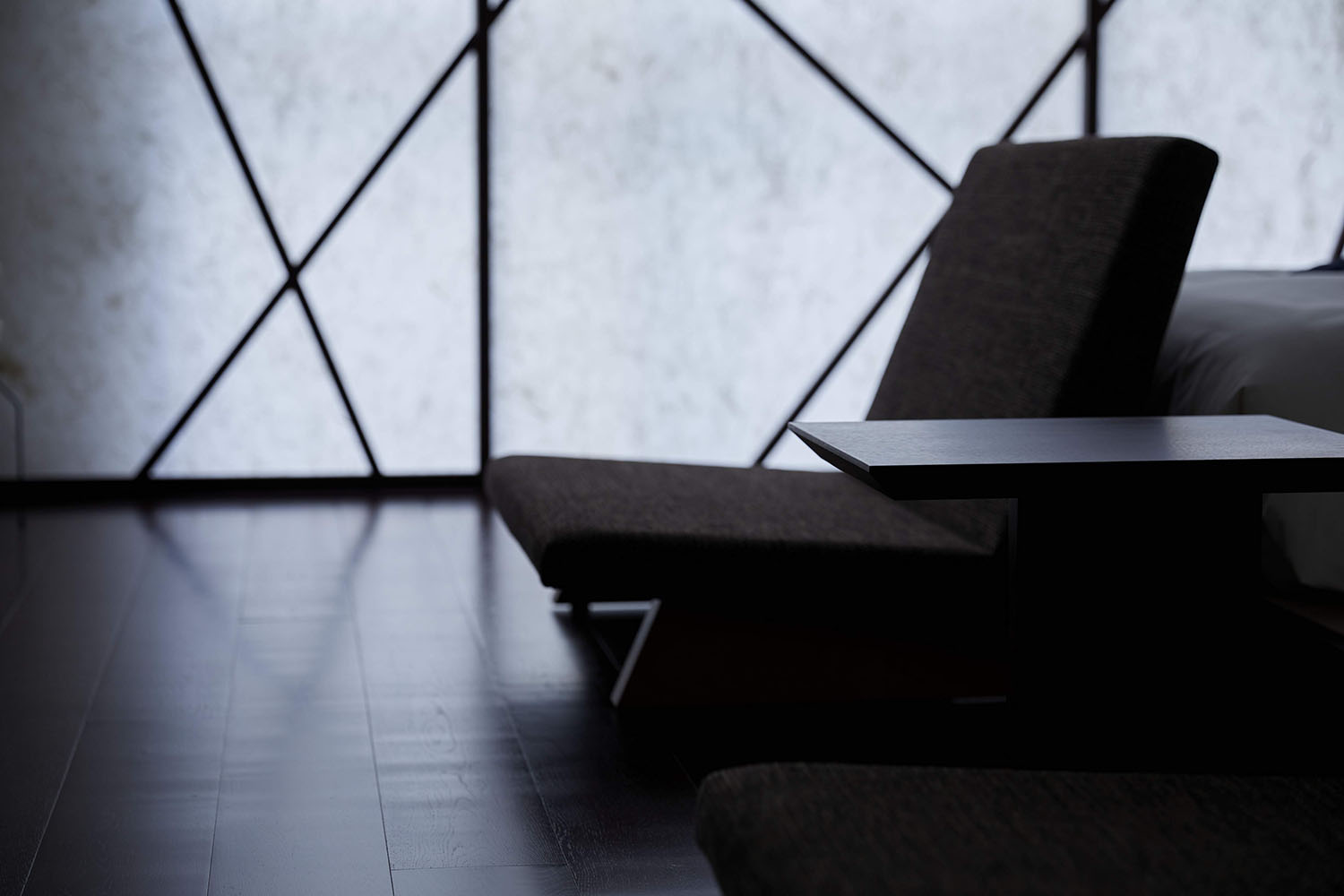 Guestrooms – AGORA Kanazawa
touch of "wabi"spirit
creatives
BRANCH lighting design (lighting) / Kikuchi Kagu (built-in furniture) / wajima KIRIMOTO (Urushi lacquer)
「茶邸」において寝室と位置付けられる客室
。
シンプルで落ち着きある休息の場からは
侘びの趣を感じる
。
現代の作ながらも日本特有の伝統的な継ぎ目から
作り手の創意工夫が見受けられる造作家具
。
本来下地に用いられる構造用合板に拭き漆の技法を掛け合わせた
唯一無二のトコノマパネル
。
日本美の本質をとらえた心地よさの追求
。
Guestrooms are positioned to be the bedroom in"Satei (Tea Residence)."
It is to be the simple and calm nest with touch of "wabi"spirit.
Wabi, the fundamental sense of beauty for tea ceremony, connote
simplicity and quietness.
The built-in furniture displays creative yet traditional joinery techniques
of the local carpenters.
Fuki-Urushi (*) technique applied on structural plywood to create original "Tokonoma panel (**) "unique to the location.
Pursuit of comfort in the simple beauty.

(*) "Fuki-Urushi" is a technique to repeat lacquer application, wiping off and drying processes for 3-5 times.
(**) "Tokonoma panel" of the original form, is inspired of traditional display alcove
to be the core of Japanese tea ceremony.