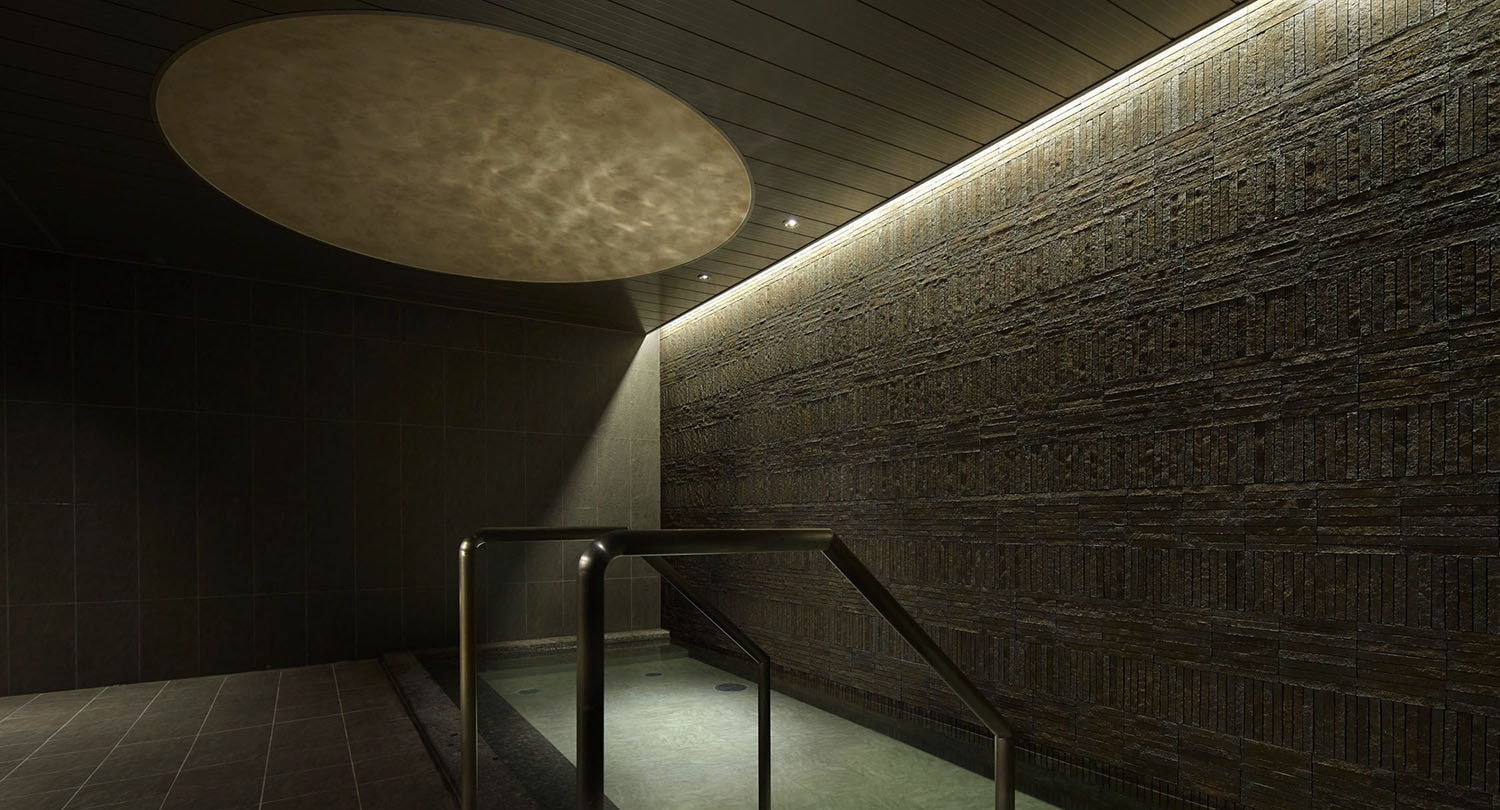 SPA and Public Bath – agora kanazawa
Moon and moonlight
creatives
BRANCH lighting design (lighting) / wajima KIRIMOTO (Urushi lacquer)
幻想的な月がある大浴場
。
頭上の光が水面の波紋をあつめ月を照らす
。
スパは路地裏の月明りを感じる静寂さ
。
静寂さの中に和紙に漆を施した
トコノマパネルが際立つ
。
Bathing beneath magical MOON.
Ceiling light shining on the water ripples reflect back to the moon.
Spa is filled by tranquil silence in the lighting resembling moonlight on the alleyway.
The original form of Tokonoma display alcove finished of local handmade paper applied of the Urushi lacquer, appears symbolically in tranquil treatment room.