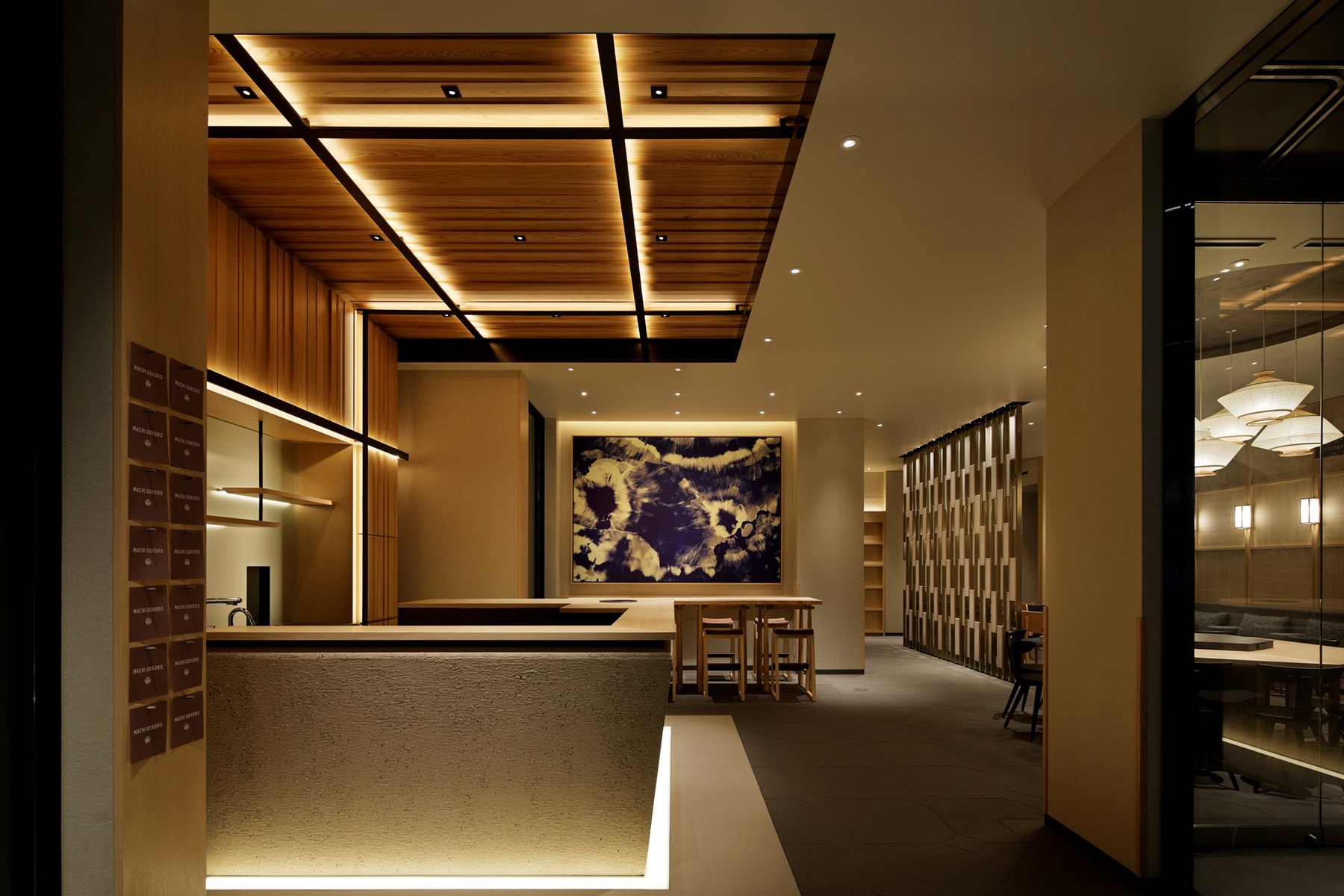 agora tokyo ginza
absolute address
creatives
Paragraph (architect) / Kenji ITO (lighting) / GREEN SPACE (garden) / Nacasa & Partners (photo)
直線的で背筋がのびる『粋』を感じるロビーラウンジ
。
このまちの和魂洋才を感じ、畳に座らずとも感じられる現代的な茶室の佇まいとした
。
客室は用の美に徹した心地よさ
。
その中にも、色、テクスチャー、そして艶を加える塩梅
。
高貴な色とされる紫や深い藍色、箔をちりばめた和紙、陶器や塗りの艶感
、
空間にちりばめられたそれらは華やかな夜空を感じさせる仕掛けとなる
。
ルーフトップに設けられたアウトドアラウンジでは銀座の空のもと
シャンパンを楽しんでほしい
。
そんなマチゴコロを感じるここだけの場所
。
Lobby lounge is designed with layers of the straight line to bring about
a moderate tension to evoke a sense of "IKI".
"IKI" is Japanese aesthetics and sensibility refined in flourished merchant culture
or performing art.
Located in Ginza where Japanese IKI spirits is influenced by the western culture,
it is designed to be a tea salon to feel the town spirits.
It appears as a contemporary tea house to experience essences of
the traditional Japanese tea ceremony.
In a guestroom, beauty of necessaries in the simple arrangement provide
absolute comfort to guests to rest.
Colors, textures and sheen are added as accent in a subtle balance.
Purple or deep indigo color representing noble, gold or silver leaf woven in
the Japanese paper, elegant shimmer of Japanese ceramic or lacquer.
All these details, hinted by dazzling night sky, become impression of hotel.
The outdoor lounge on rooftop is a perfect location to enjoy
glasses of champagne under the sky in Ginza.
Absolute address to feel the town spirits.