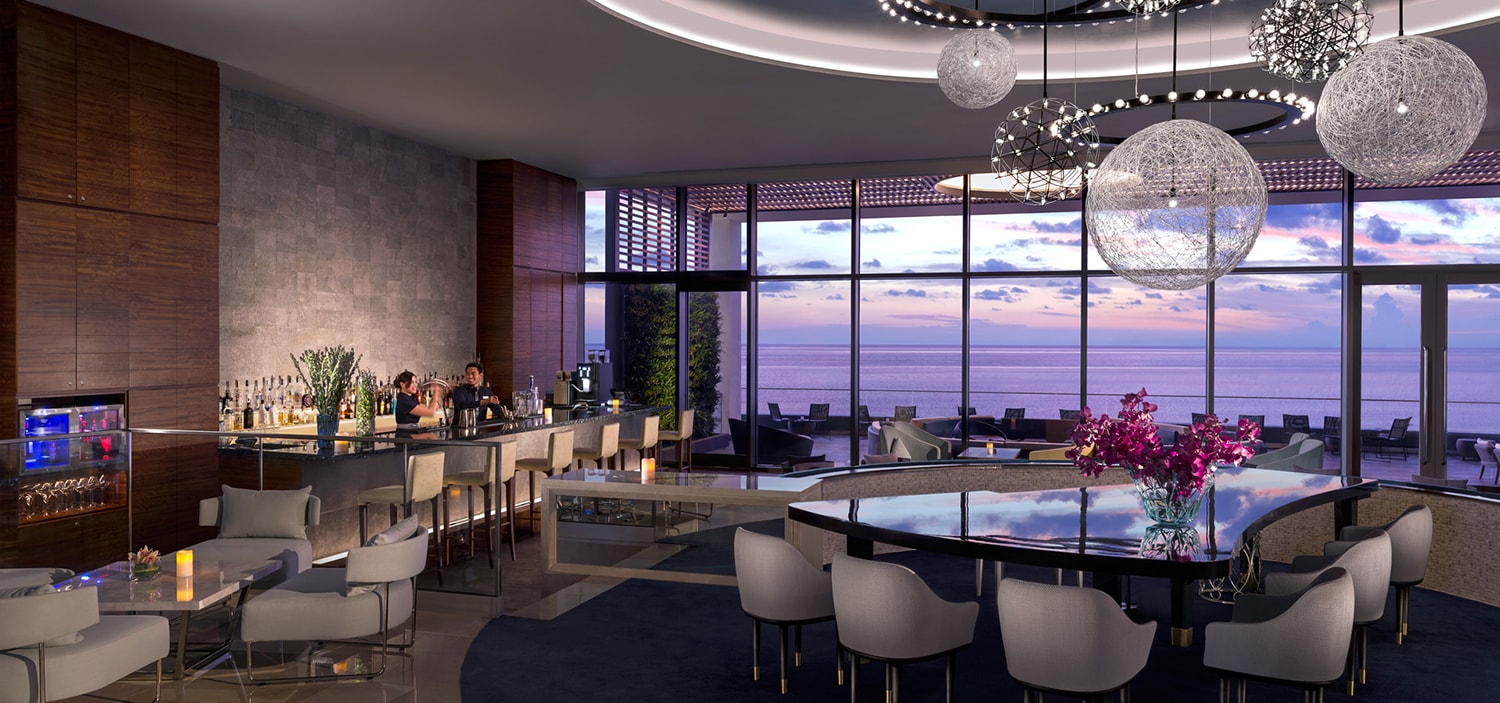 Dusit Thani Guam
Celestial contemporary resort
creatives
studio Q (concept)
美しいビーチと限りなく続く海に面したロケーション
。
海と空の境界さえ感じられない環境を前にして浮かんだコンセプトは天空のここち
。
空間構成はおおらかに、目線の変化を楽しむように設計した
。
海につながり、空を映し、ロケーションに溶け込むようなデザイン
。
日が落ちて景色が暗闇に包まれるときが訪れると、光が空間に彩りを加える
。
島の美しさを体感する天空のリゾートとなった
。
Being at a location facing the beautiful sand beach and vast expansion of ocean,
boundaryless spread of ocean and sky inspired the concept of "Celestial feeing."
Space planning came more spontaneous to enjoy what to be seen as move along.
Design to be connected with ocean, reflect sky and to be blended into the location.
After the sun goes down and surroundings disappears in dusk, lighting enliven the inner space.
It became a celestial resort to appreciate the beauty of the island.