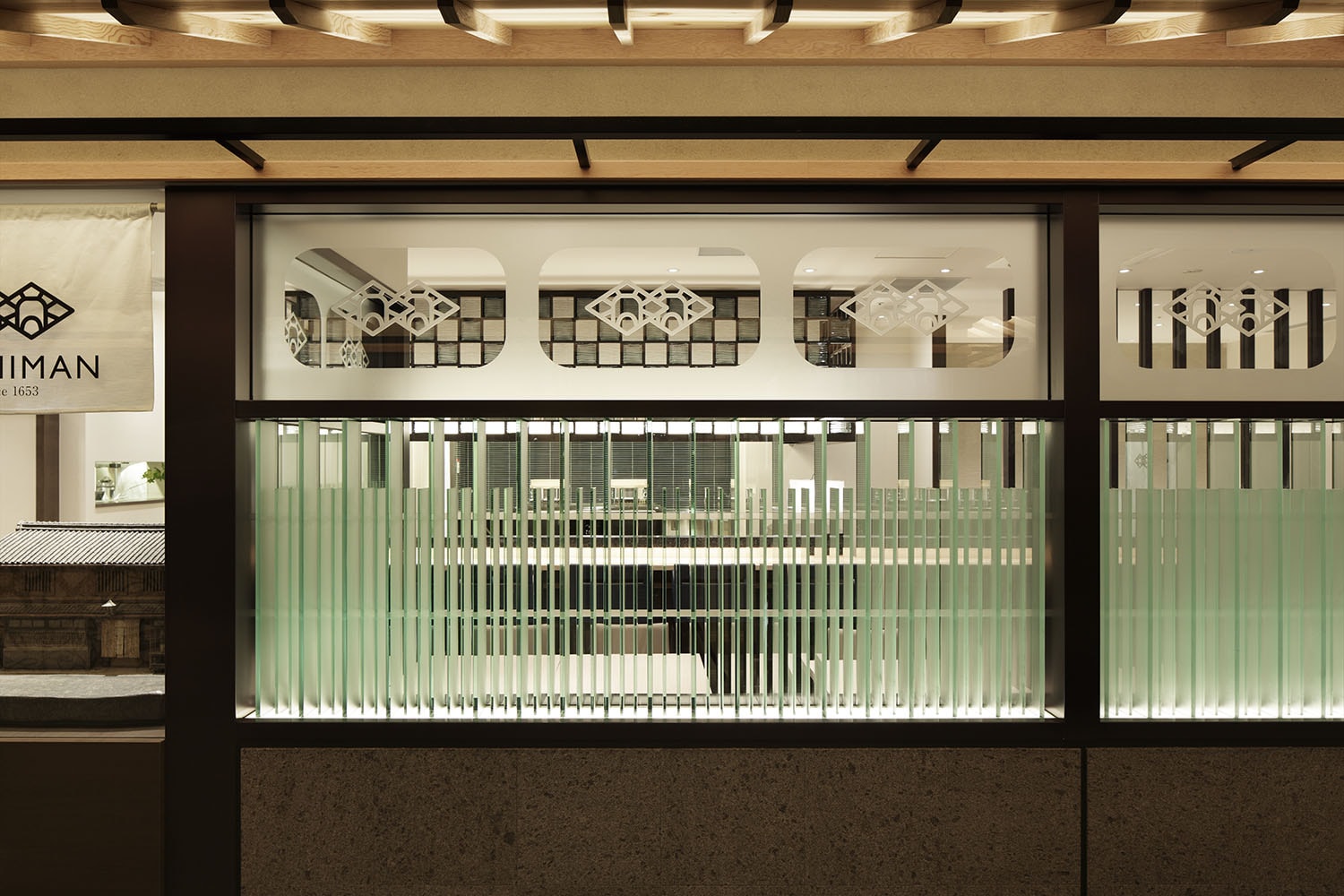 すし萬 あべのハルカス店
Reminiscence
creatives
Kenji ITO (lighting) / Nacasa & Partners (photo)
1653年創業の老舗『小鯛雀鮨 鮨萬』
80年以上大阪・高麗橋に在った旧本店
。
そのファサードの大阪町家の印象をガラスで再現した
。
ガラスのルーバーはかつて町家の格子がそうであったように外からの視線をさえぎり
、
内包した空間を美しく照らす
。
旧本店への追憶から生まれた光の箱
。
SUSHIMAN, founded in 1653, is a long-established shop of "Osaka sushi
(traditional fermented sushi)."
Old main shop had been located over 80 years at the merchant house in Koraibashi, old commercial center of Osaka.
Glass is selected as the material to reproduce the old shop front.
Glass louver screens the view from outside as timber louver at the original
shop front and embrace the inner space with its beautiful appearance in light.
Impressive box of light inspired of the reminiscence of old shop.