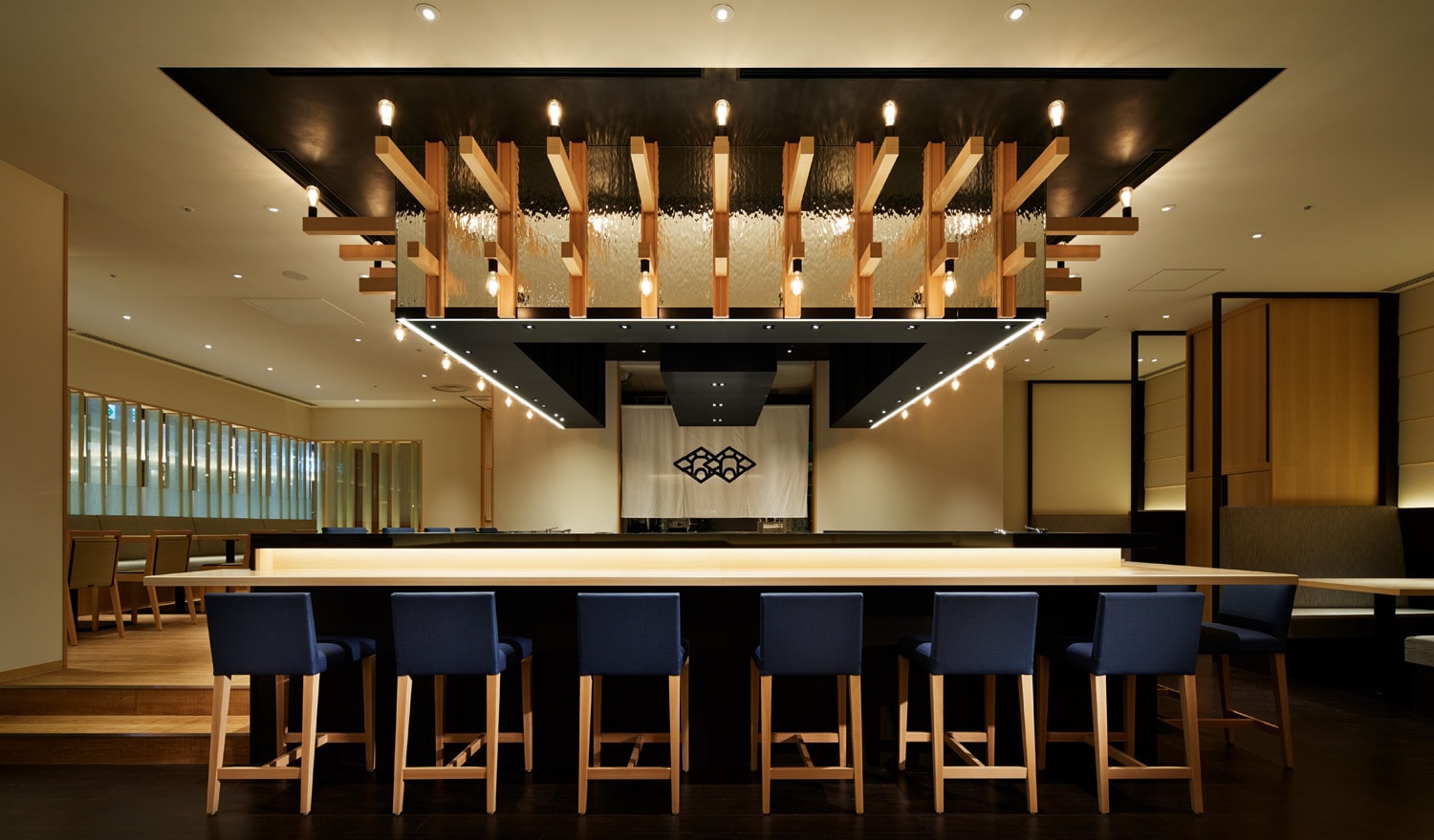 すし萬 大丸心斎橋店
The new tradition
creatives
Kenji ITO (lighting) / Nacasa & Partners (photo)
1653年創業の老舗『小鯛雀鮨 鮨萬』
十五代に渡り、大阪の食文化を牽引する大阪すしの名店
。
中央のカウンターを飾る漁火のような光、海の水面にみたてたミラー
。
これらを冠としたカウンターは空間の象徴として際立つ
。
粋な縦縞のガラス格子に代々継承される小鯛文様が光の中に浮かび上がり
、
個室の天井には和紙の月が現れる
。
伝統と新しさを併せもつ、次世代のための新しい老舗のかたち
。
SUSHIMAN, founded in 1653, is a long-established shop of "Osaka sushi
(traditional fermented sushi)."
The current proprietor is the 15th generation and SUSHIMAN has been
leading the food culture in Osaka.
LED lamps above the counter, remind of the fishing boat lights, shine on
the special mirror and resemble the watersurface of ocean.
It crowns the sushi counter to be more symbolic.
Glass louver of kimono stripes with the cut-out of their traditional icon
stands out in light.
Moon appears on the ceiling covered by Japanese paper at the inner private room.
Design elements, balanced between traditional and new materials, form
the new traditions to pass on to the future generations.