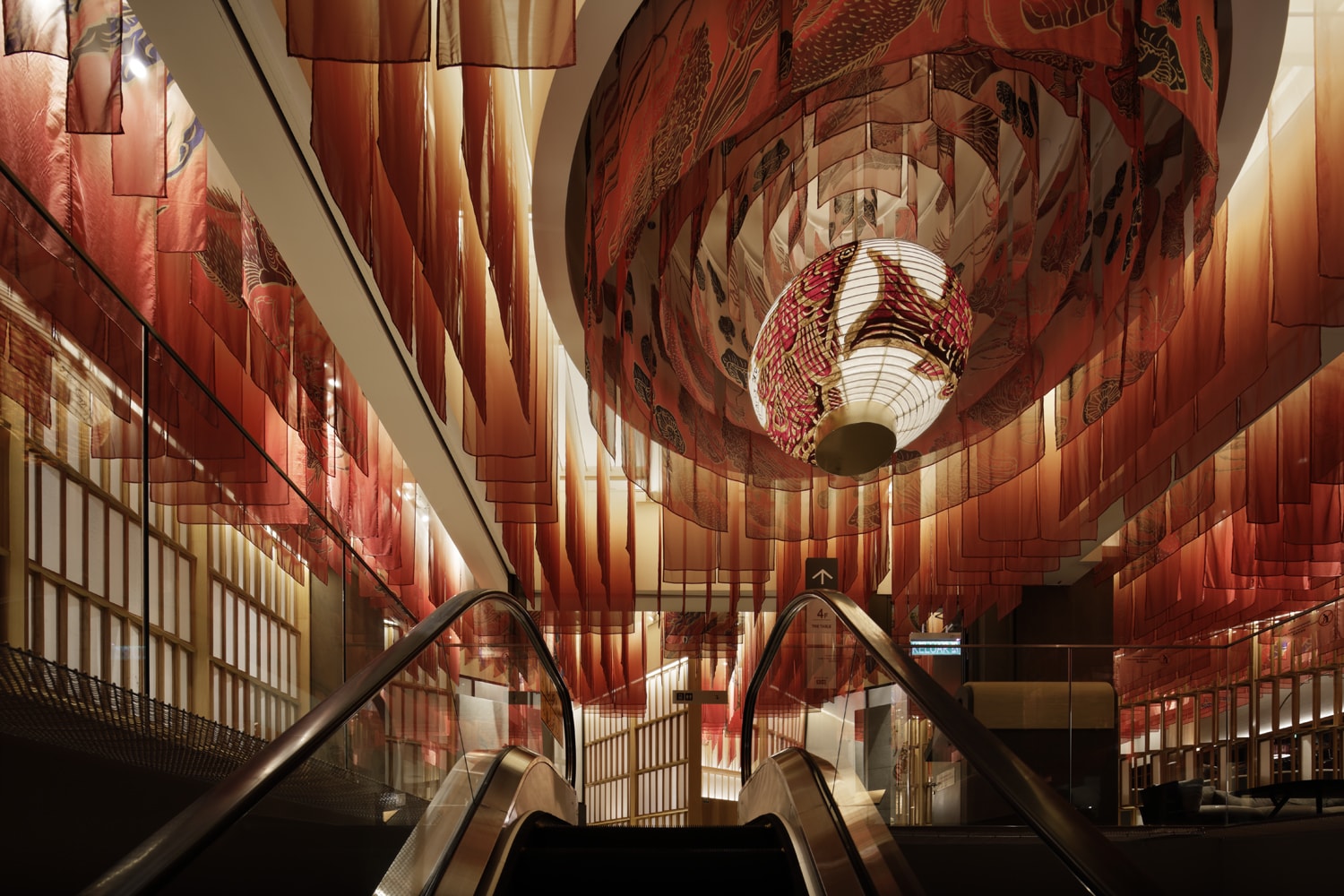 The TABLE – ISETAN the Japan Store
"Tsugu"
creatives
Glamorous (Executive Designer) / TANGE associates (Executive Architect) / Ki-yan studio (Art)
百貨店最上階のレストランフロア
『継ぐ』をテーマに老舗の飲食店で継承される暖簾をモチーフとした
。
艶やかな京友禅のぼかしをデジタル化、
そこに加えてアーティストによる日本の食材グラフィックと合わせ
オーガンジー生地に転写した
。
透過性のある生地をレイヤーで見せることにより生まれる色の深みと光の陰影
。
そこに在る店舗をつなぎ、新しい食文化をつないでいくための空間
。
Public area of the restaurant floor at the department store.
Under the theme of "Tsugu (to succeed)," floor is designed with a motif
of Noren tapestry.
Noren is iconic tapestry to be hanged at the shop front
to be succeeded for generations.
Original vermillion color in gradation is first created onto the genuine silk
by the dyeing technique of the Kyoto artisan, before being transformed
to be digital image.
Together with the drawing art featuring various Japanese ingredients,
it is printed onto the organdy fabric.
Layers of translucent fabrics create depth of the color and dramatic lighting effect.
Design to connect 6 individual restaurants to succeed the new food culture.